A Company History And Profile Of The Brookwood Group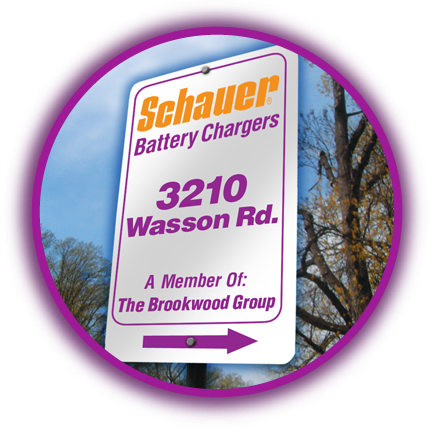 As part of it's acquisition of the Schauer brand, the Brookwood Group Inc., consolidated the merger of several companies in the battery charger, transformer, power supply and electronics business. Located in Cincinnati, Ohio the company's roots go back over one hundred years, with 2007 marking the company's 100-year anniversary.
In the early 1930's manufacturing concentrated on DC power supplies for independent telephone companies. Over time a variety of DC power supplies were developed as utilities phased out the distribution of DC services. Our power supplies have provided power to such resources as Western Union lines, the ITT international long lines and the tote board of the New York Stock exchange.
Always dedicated to innovation, in 1947 the company had the original patent on battery chargers using selenium rectifiers replacing glass envelope tubes. We also made copper oxide rectifiers and as technology progressed, manufactured rectifiers and other devices of silicon and germanium.
Over the years this dedication to innovation has lead to many new ideas and improvements to the battery charger category. We were the first to introduce improvements in switches, metering and rectifiers that are still in use today. We were also the first to develop automatic chargers and made the first practical high frequency switching chargers for lead acid batteries.
Our chargers and power supplies have found their way all around the world in such locations as; North Pole research stations; UN peace keeping missions in Africa and Asia; California telemetry units for water supply control; railroad crossings; subway powering logic control rooms and even in Japan for Japanese bass fishermen.
The Schauer line of battery chargers supports the following categories; automotive, commercial equipment, alternative energy, and mobile equipment electronic chargers. In supporting our dedication to quality all of our Schauer Battery Chargers come with a two-year limited warranty.